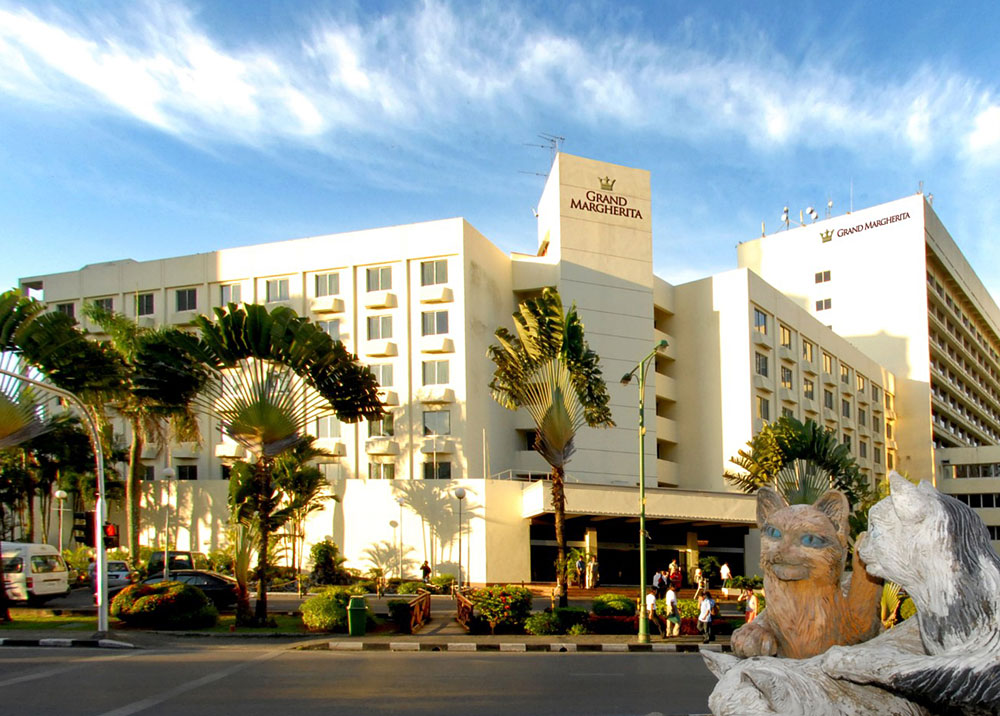 Grand Margherita Hotel, where you will be treated like royalty, is Sarawak's first international hotel. Situated along our backyard is the 1.7km stretch of scenic Kuching Waterfront where fitness enthusiasts enjoy their morning jogs and evening strolls.
Exploring peaceful and relaxing Kuching along this trail will lead to tourists attractions nearby such as the Chinese Museum, Tua Pek Kong Chinese Temple, Fort Margherita and souvenir bargaining hot spot, the Main Bazaar. Alternatively, choose to jog at the nearby Reservoir Park or The Amphitheatre, and visit the Sarawak Museum along the way. A quick run along the perimeters of our hotel allows guests to feel the pulse of the city and offers a holiday photo opportunity with the famous Cat Family Statue.
Grand Margherita Hotel is located in the heart of Kuching's shopping and financial district and just 20 minutes drive from the Kuching International Airport. Adjacent to our hotel is the Sarawak Plaza Shopping Complex which features a supermarket, pharmacy and money changer.
Experience Our Famed Sarawak Hospitality. Try Us, You'll Love It. Book Now