1. Semenggoh Wildlife Rehabilitation Centre

Approximately 21 kilometres (13 miles) south of Kuching sits the Semenggoh Wildlife Rehabilitation Centre. The Orangutan rehabilitation centre takes care of baby and orphaned orangutans since opening its doors in 1975. Orange-haired primates roam semi-wild inside the protected area. Visit during either the morning feeding time between 9 a.m. and 10 p.m. or in the afternoon at 3 p.m. Learn more
2. Cat Museum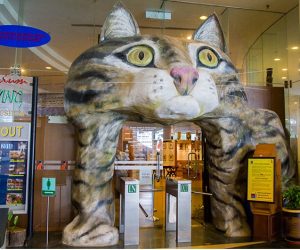 Kuching's name translates as 'Cat' in English, giving the nickname 'City of Cats'. The world's first cat museum covers four galleries inside the City Hall buildings. With over 4,000 items covering everything related to felines, this is a must-visit attraction in Kuching for cat lovers. Since opening in 1988, the Cat Museum gets thousands of annual visitors. Expect to find figurines, photographs, posters and a rare Egyptian mummified cat.
3. Sarawak Cultural Village

Embrace Local Culture at Sarawak Cultural Village, 35 kilometres (21.7 miles) north of Kuching in Damai, it offers visitors the chance to immerse themselves in Sarawakian tradition. The open-air museum features a collection of longhouse replicas such as ones the infamous former headhunting Iban tribes lived in, Malay kampung-style dwellings and Chinese farmhouses. Stroll through the village and see traditional instruments inside the Rainforest Music House or follow jungle trails to the foot of Mount Santubong. Families and tourists interested in Sarawak's rich cultural and ethnic heritage rate this as one of the must-visit attractions in Kuching. Learn more
4. Sarawak State Museum

Borneo's oldest museum first opened in 1891. The White Rajah at the time, Charles Brookes, had a passion for natural history and commissioned the Sarawak State Museum. Several displays cover all aspects of Sarawak from ethnographic exhibits and traditional longhouses to Neolithic artefacts, natural specimens and both Chinese and Islamic art. The grand three-storied colonial building housing the museum is a masterpiece in itself.
5. Kuching Waterfront

Kuching Waterfront hugs the southern banks of the Kuching River which divides the capital. The walkway provides views of the river, access to hotels and restaurants as well as vendors hawking snacks and street food. Stretching for almost one kilometre (0.6 miles), visitors can watch the sunset, snap a photograph next to the First White Rajah of Sarawak and visit Kuching's oldest Taoist temple at Tua Pek Kong.
6. Fort Margherita and Brooke Gallery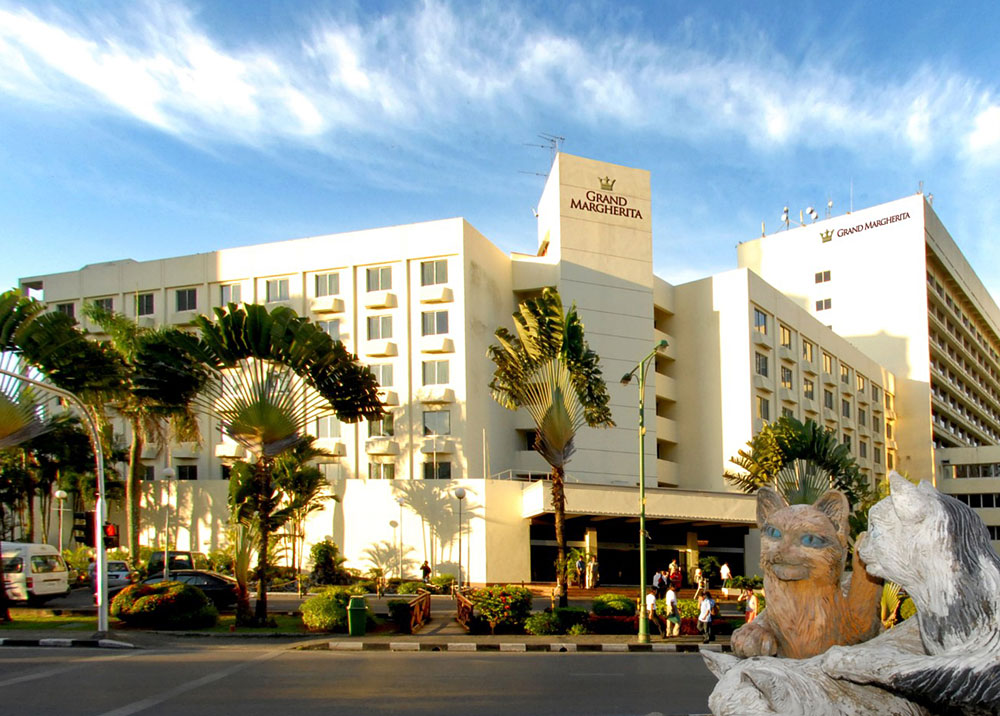 The prominent Fort Margherita stands on the northern banks of the Sarawak River. The Second White Rajah Charles Brooks built the fort in 1879 to defend the city against pirate attacks and named it after his wife, Margaret. Today, it houses the recently opened Brooke Gallery with relics, artefacts and historical documents detailing Sarawak's early Statehood under the White Rajahs. Fort Margarita sits inside the police barracks and tourists might need to show ID before entering.
7. Tua Pek Kong Temple

Kuching's Oldest Temple: Dating back to 1843, Tua Pek Kong holds the title as Kuching's oldest Chinese temple. Located in the heart of the city centre near the Waterfront and Chinese Museum, the colourful façade welcomes curious visitors. While the Taoist temple might not be an obvious entry into the list of the must-visit attractions in Kuching, it does provide cultural insights into the city's past and hosts several annual festivals.
8. Annah Rais Bidayuh Longhouse

Annah Rais Longhouse is a Bidayuh settlement about 100km south of Kuching, at the foothill of Borneo Highlands near the mountains marking the border to Kalimantan. Other than the authentic longhouse experience, it is also famous for the hot springs nearby. Kampung Annah Rais is a large Bidayuh village centred around a centuries-old bamboo longhouse, one of the finest still in existence. The Bidayuh make up about 8% of Sarawak's population and were formerly known as Land Dayaks. They are gracious hosts and village is the perfect place to discover Bidayuh culture and learn about their fascinating way of life. Learn more